Part of the family
From birth up to approx. 4 years
0 - 15 kg
Pourquoi choisir ce produit?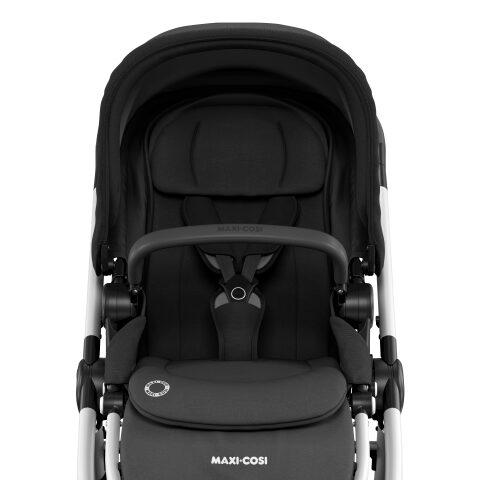 Très confortable
Siège large, confortable et positionné en hauteur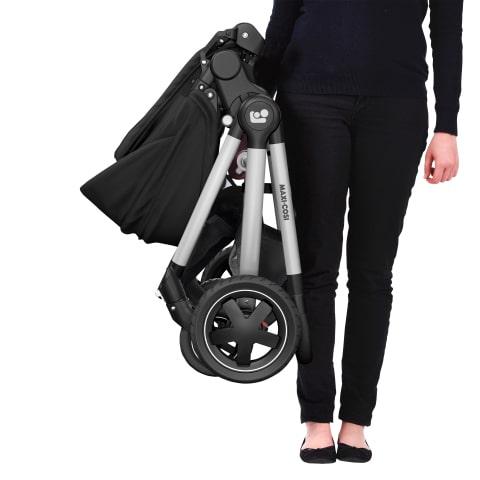 Léger
Simplicité d'utilisation découlant du faible poids de la poussette (< 12 kg)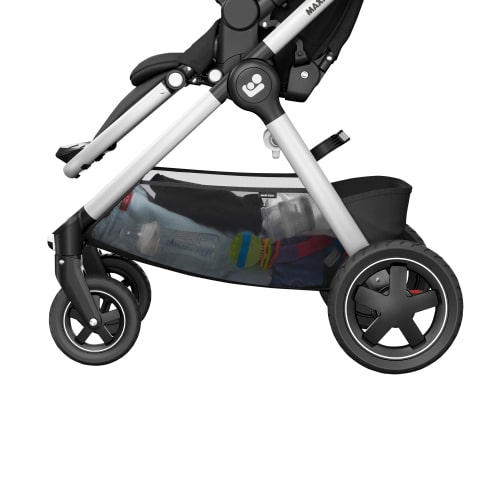 Grand panier de courses
Grâce à son grand panier, la poussette est toute indiquée pour aller faire les courses ou réaliser de longues promenades.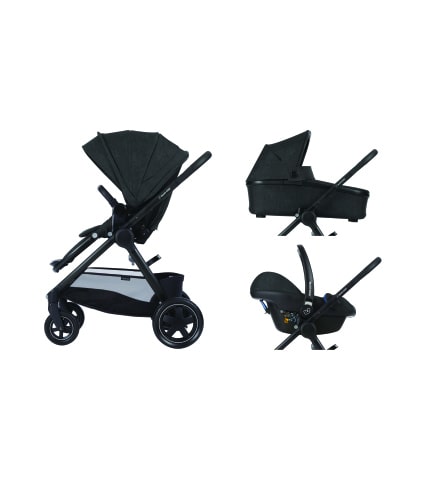 Système de voyage flexible
Vous passez d'un trajet en voiture à une agréable promenade en deux clics seulement en fixant un siège-auto ou un berceau de voyage sur l'ensemble.
Description produit
Our luxurious Adorra is for parents with an urban lifestyle who want a pushchair that combines maximum comfort for baby and convenience for them. Ideal for the suburbs and city, your baby stays wrapped up comfortably while you stroll through the city streets effortlessly.
Comfort meets convenience in the city
Adorra has been designed to meet demands of urban parents who love strolling friends and family in the city centre, shopping mall or in the park!
Combining the comfort for your little one and convenience for you, Adorra will wrap your baby up from birth up until 4 years old.
Your baby will love the luxury of the huge extra-padded seat of our pushchair.
Ideal for the urban life, this lightweight stroller makes walking effortless for you with its weight less than 12 kg.
You do not need to think where you will put your belongings or shopping bags when you go out with our baby as Adorra always leaves room for you with its huge shopping basket.
In addition, one-hand folding leaves your other free to carry your baby without hassle.
To use your pushchair from birth up to 4 years, simply remove the seat and add a compatible Maxi-Cosi carrycot or baby car seat in just two clicks using our genuine memory buttons.
Enjoy your urban cocoon pushchair!
Comfort
Our Adorra promises to provide best-in-class comfort for your little one. Its ultra-padded seat comfortably cocoons your little one, and its reclining seat has a lie-flat position to be there for your little one when it is nap time.
Plus, you can easily switch the seat of our city stroller from road-facing to parent-facing when you want to keep an eye contact with your little explorer.
Adorra can be used from birth by adding a Maxi-Cosi carrycot or car seat, and keeps your baby comfortable up to approximately 4 years old. Since backrest and leg rest can be adjusted, your baby continues to have the best-in-class comfort while they grow.
Plus, Adorra's extendable sun canopy provides the optimal protection from sun, wind or cold while you stroll in the city.