^
Comfort tot 4 jaar
Vanaf ca. 6 maanden tot ca. 4 jaar
Van 67 tot 105 cm
24 maanden garantie
Gratis retourzendingen
Kenmerken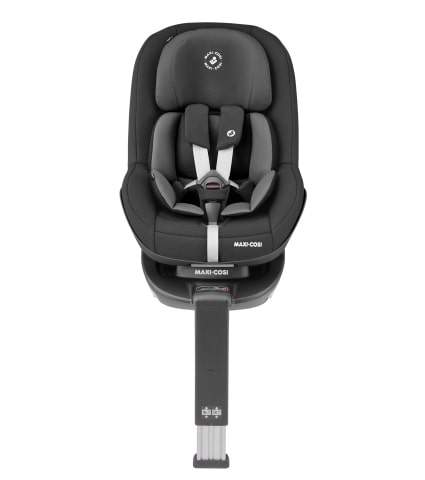 Extra gevoerd comfortkussen
Het geïntegreerde comfortabele kussen kan tot 2 jaar (84 cm) worden gebruikt met een winter- en zomerkant voor temperatuurregeling en ultiem comfort.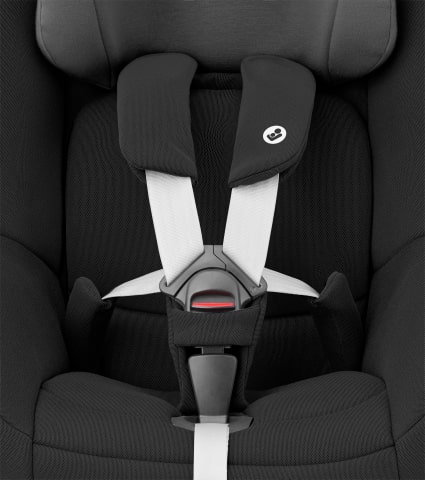 Zitje met vulling van hoge dichtheid
Unieke combinatie van schuimrubber met hoge dichtheid en zachte vulling zorgt voor comfort en gezelligheid voor je kindje tijdens het reizen.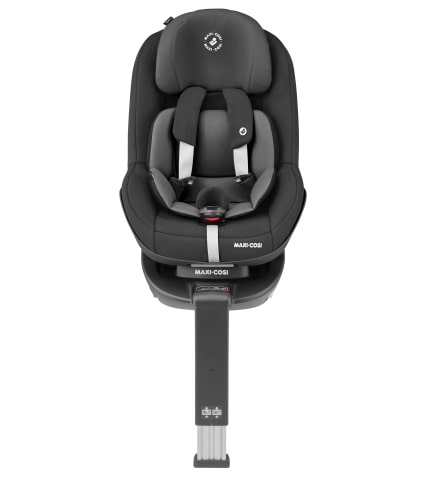 Eenvoudig harnas om in te kruipen
Innovatief, gemakkelijk inkruipbaar harnas dat blijft open zodat je je kindje gemakkelijk in seconden in en uit het zitje kunt krijgen, zonder gedoe.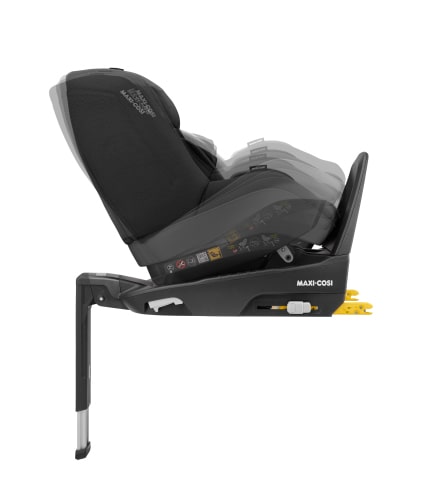 Verstelbare ligpositie om te slapen
Extra comfortabele ligstand biedt je kleintje ultiem comfort wanneer het tijd is om een dutje te doen.
Productomschrijving
Comfort en de hoogste veiligheidsnormen in één: dat is de Pearl Pro2. Dit Maxi-Cosi autostoeltje, geschikt vanaf 6 maanden tot 4 jaar oud, heeft een gevoerd kussen en een unieke combinatie van schuimrubber met hoge dichtheid en een zachte vulling die zorgen voor extra comfort.
Installatie
Jouw autostoel installeren is makkelijker dan je denkt met de Maxi-Cosi Pearl Pro2 i-Size!
Installeer eerst de FamilyFix3-basis in je auto met behulp van de ISOFIX-bevestigingspunten. Monteer vervolgens het Pearl Pro2 i-Size autostoeltje op de basis met een simpele "klik". De basiseenheid zal je telkens laten weten wanneer je baby correct is geïnstalleerd en je klaar bent om te "vertrekken"!
Raadpleeg de gebruikershandleiding of lees onze checklist voor de juiste ISOFIX-installatie.
Veiligheid
Bij Maxi-Cosi hebben we meer dan 50 miljoen baby's uit het ziekenhuis naar huis gebracht. Voor ons is de veiligheid van je kind de topprioriteit van Maxi-Cosi.
Maxi-Cosi Pearl Pro2 i-Size is goedgekeurd volgens de nieuwste Europese veiligheidsnorm i-Size voor verbeterde veiligheidsprestaties. Conform met deze regelgeving biedt de Pearl Pro2 i-Size betere hoofd-, nek- en lichaamsbescherming en biedt de achterwaarts gerichte positie aan met de basiseenheid tot 105 cm (ca. 4 jaar) wat wordt aanbevolen als de veiligere reispositie voor kinderen.
Je zult genieten van gemoedsrust na het installeren van je autostoel aangezien de FamilyFix3-basis een visuele en hoorbare bevestiging geeft wanneer de aansluiting veilig is.
___
Comfort van eerste klasse voor je kindje tot 4 jaar oud
Maxi-Cosi Pearl Pro2 i-Size is ontworpen als comfortabel autostoeltje op lange termijn. Dankzij het comfortkussen dat kan worden gebruikt tot de leeftijd van 2 jaar biedt je je kindje het beste comfort.
Het comfortkussen heeft twee kanten om te zorgen voor de beste temperatuur voor je kleintje. Het comfortkussen heeft een ademend vermogen in de zomer en een biedt een zacht, warm gevoel voor in de winter.
Wanneer het tijd is om de inleg te verwijderen, zorgen we ervoor dat je kleintje nog steeds even comfortabel zit dankzij de stoel met vulling van hoge dichtheid.
Onze comfortabele Pearl Pro2 boet niet in op veiligheid! Het voldoet aan de nieuwste Europese veiligheidsnorm i-Size, wat betekent dat het verbeterde veiligheidsprestaties biedt en reizen in de achterwaarts gerichte positie mogelijk maakt tot 4 jaar oud..
De veilige en gemakkelijke ISOFIX-installatie met de FamilyFix3-basis geeft je gemoedsrust en de kans op een verkeerde installatie wordt geminimaliseerd omwille van de visuele en hoorbare bevestiging van de basiseenheid.
Heb je een lange autorit voor de boeg? De Pearl Pro2 zorgt alvast voor een vlotte start met het eenvoudige harnas dat open blijft zodat je je kleintje er makkelijk in en uit krijgt.
Naast veiligheid en gebruiksgemak brengen we flexibiliteit! Het Pearl Pro2 i-Size autostoeltje biedt meerdere verstelbare ligposities in zowel de naar achteren als naar voren gerichte positie om je kindje zoveel mogelijk comfort te bieden, zowel rechtop als rustig zittend.
In combinatie met de FamilyFix3 kan Pearl Pro2 i-Size worden gebruikt als vervolgautozitje na de Maxi-Cosi Coral of Pebble Pro i-Size baby-autozitjes.
Afneembare hoes
Onderweg belanden snacks of drankjes niet altijd waar ze moeten zijn. Of je kleintje kan autoziek worden. Wat er ook gebeurt, wij hebben aan alles gedacht, want de bekleding van de autostoel van Maxi-Cosi is machinewasbaar en kan eenvoudig worden verwijderd.
Reissysteem
De Maxi-Cosi Pearl Pro2 i-Size is compatibel met de FamilyFix3-basis die ook past op het Pebble Pro i-Size baby-autozitje, het Coral baby-autozitje en de Jade veiligheidswieg.
Ontworpen om elkaar perfect aan te vullen kunnen deze elementen op elk moment afzonderlijk worden gekocht. Als je de Maxi-Cosi Jade-reiswieg, het Coral-autostoeltje of de Pebble Pro i-Size gebruikt als baby-autostoeltje voor je pasgeborene en dan overschakelt naar de Pearl Pro2 i-Size dan kan je in de veilige achterwaarts gerichte positie reizen vanaf de geboorte tot ca. 4 jaar oud.
Zie in actie